Wisdom Wednesday: Pray About Everything
I was praying about what message I should share today, and I felt God say, "Talk about prayer." There is power in prayer. God wants us to have a relationship with Him, and one of the ways we establish that relationship is through daily prayer. Philippians 4:6-7 (NLT) reads, "Don't worry about anything; instead pray about everything. Tell God what you need, and thank Him for all He has done. Then you will experience God's peace, which exceeds anything we can understand. His peace will guard your hearts and minds as you live in Christ Jesus." This scripture is so profound because it literally says go to God about everything. It doesn't matter how big or small, God wants to hear from you. I've prayed about business decisions, finances, relationships, and I've also prayed about keeping bugs away. The scripture doesn't stop there! While you make your request known to God, thank Him for everything that he has done and is about to do. God promises His peace through prayer. I don't know about you, but there is no dollar amount that is worth my peace.
When is the last time you actually had a conversation with God? Your prayers don't have to be formal, let it be conversational. That means you're talking and listening to what God has to say. Sometimes, I just sit and talk to God like He is one of my friends. Remember, He already knows what concerns you and what you need; He just wants to hear from you.
How can I pray for you today? If you're in need of prayer, send me a message and I got you!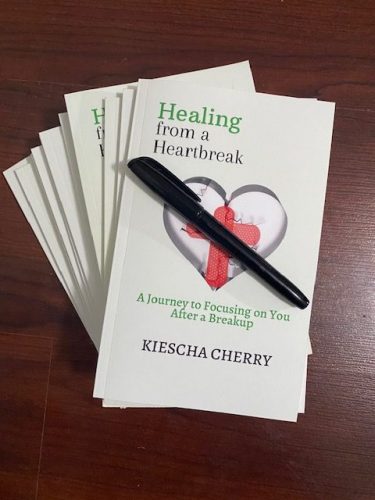 Thank you for supporting the release of my first book, "Healing from a Heartbreak: A Journey to Focusing on You After a Breakup." I mentioned before that I wrote this book a few years ago and I had no idea that it would receive the response it has been getting. If you read the book, I need a huge favor. Please share your feedback via Amazon.