A Moment of Reflection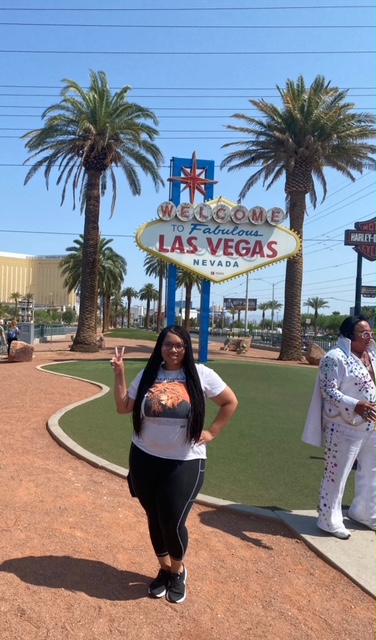 For the past week, I celebrated my 39th birthday in Las Vegas. Besides the weather peaking at 115 degrees the first two days, I was able to see God's beauty in the desert and mountains. I pushed past my comfort zone and checked some items off my bucket list such as ATV riding in the desert, visiting the Hoover Dam (I walked from Nevada to Arizona and back), visiting the Seven Magic Mountains, and riding The Big Apple Coaster on the strip. I did all of this solo. I stepped out of my comfort zone again by making quick friends with strangers, but it all worked out! 
As I reflect, I've been stepping out of my comfort zone a lot lately! Here's how:
I published two books that were initially journals and were not meant for people to read. It's a scary thing letting the public see your vulnerability, but I am glad I did. I've been blessed by reading testimonies from people who were touched by books (I'll share more later).
I am officially a notary public in the state of Maryland.
I also started a book coaching service to help aspiring authors publish their first books. If you're ready to publish your book, but don't know what to do, I'd be more than happy to serve you.
I am working on a couple of projects that will be coming down the pike soon.
Now that vacation is over (for now), it's time to get back to the grind and finish 2021 strong (we have less than six months to go).